One of her first jobs was in the Metal Box in the Melyn and during World War II she joined the Women's Land Army, stationed near Exmouth (she said in later years that she was billeted in Exwick House). The details of how she met Dad are a bit sketchy, I think he may have been friends with Harold, her elder brother but during the war they started to correspond. Mum always maintained that she was engaged to someone else and dad wooed her with his letters. Dad wrote a little about this in later life when he put together a 'Desert Island Discs' type tape and accompanying notes, one of his songs is 'Yours' by Vera Lynn, I'll let him take up the story ......................

"The reason why I chose 'Yours' is for the words. Marion my wife although we were not married at the time I am going to refer to. Used to write to me regularly when I was abroad and sometimes she used to write the lyrics of the latest tunes in this country. 'Yours' was one of them. 'You went away and my heart went with you' was another".

Sadly all Mum's letters to Dad were lost when a merchant ship carrying his kit was sunk in 1942.

Marion & David were married on 15th February 1947 and they honeymooned in 'The Park Hotel' Cardiff. Their first child 'Anne' was born 12 months later.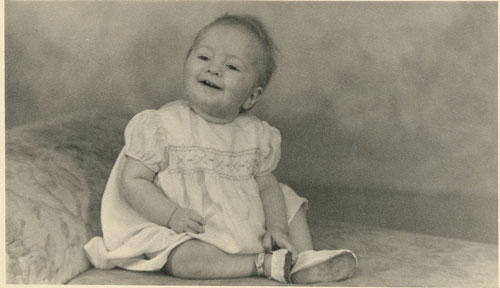 Anne
They lived at first with her parents in Eva St before moving to a pre-fabricated house in Moorland Rd, Sandfields, Port Talbot to be closer to Dad's job, he had started work in the 'Steel Company of Wales' steel works in Port Talbot soon after the war.
In 1951 Barbara was born................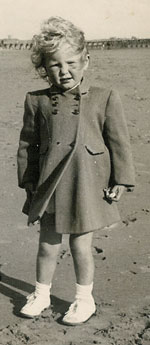 ...................and in 1959 they moved into a brand new council home in Orchid Close, Sandfields. David came along in 1960.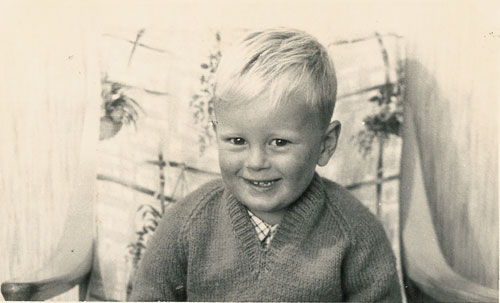 David
The family lived at Orchid Close and then first Anne (nursing) and Barbara (London) left for the big wide world, Mum worked part time in Dennis' the butchers. In 1971 Marion & David bought their first house in Tyn-y-Twr, Baglan and Buster the dog joined the family. Their first grandchild Adrian was born in 1972..............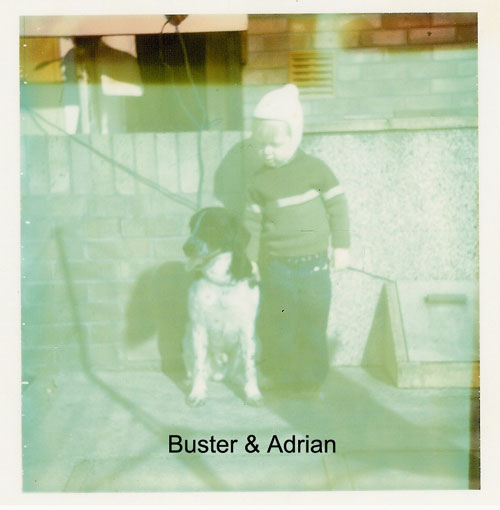 ................closely followed by Andrea. David took redundancy from the steelworkers in around 1977 and worked part time at the Mile End Petrol Station in the Melyn and the Esso garage on the dual carriageway at Baglan. David Jnr moved out in 1981 and then there were two (+ Buster). In the early 1980s David retired and in 1983 they moved to Leonard Street in Neath only 10 doors down from where David grew up.
The 1980s were a good time for Marion and David as more grandchildren (Katie, Joanne, Laurie & Victoria) arrived and they settled into retirement with a busy schedule of choir practice, church, badminton & other activities. David was also heavily involved in the charity Arthritis Care as well as being a Town Councillor. Marion meanwhile knitted for Wales, took music lessons and they both spent time visiting their children and grandchildren.
Granddad (David) passed away suddenly on 15th September 1991 and things were never same for Grandmum (Marion). Although she put a brave face on she had lost her partner, the love of her life. With the support of family and friends she kept up church and choir appearances and kept that brave face. She was regular in town and the speed with which she travelled to town, her trolley trailing in her wake was legendary, the scorch marks can still be seen on Gnoll Park Rd.
Grandmum suffered her first mini-stroke in 2007 and her health gradually deteriorated from there. She still maintained a positive outlook on life even through ill health, she passed away on 20th July 2012. As she slipped into her final sleep her parting words were
"Tell everyone that I love them"
Mum, Grandmum, Great-Grandmum - "We loved you too"