RAY WILLIAMS OBE
BOOK COLLECTION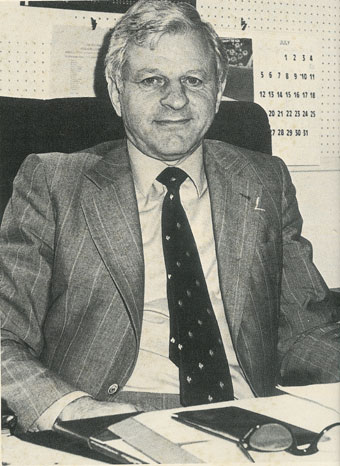 Ray Williams is best known as the first coaching organiser of the Welsh Rugby Union, his ideas and systems helped the Welsh team dominate northern hemisphere rugby during the 1970s. After studying at the Loughborough College School of Athletics, Games and Physical Education he went on to play first class rugby at London Welsh and Northampton, earning a Welsh Trial along the way. It was during the 1960s that he left his post as a technical officer for the C.C.P.R. (Central Council of Physical Recreation) to become the first full time paid coaching organiser in the world at the Welsh Rugby Union in 1967. His innovative and inspirational approach to the game of rugby football helped set up a coaching revolution in world rugby. He is credited with setting setting a squad system in Wales in the late 1960s, which has since been implemented worldwide. Appointed Welsh Rugby Union Centenary Officer in 1980 he then succeeded the long serving Bill Clement as secretary of the Welsh Rugby Union. A post in which he served until 1988.
The following books formed part of Ray's collection...............
"Rugby Union" by John Dawes

Coaching from 1971 Lions captain, widely regarded as one of the greatest passers of the ball of all time.

inscribed "Ray W, Sincere thanks for all the help and advice this year" John Dawes

1st Edition: 1975

Pages: 64

SOLD
"Rugby for Coach and Player" by Don Rutherford

coaching from 1960s English International and coaching guru.

inscribed "Ray Williams with very best wishes from, Don Rutherford"

1st Edition: 1971

Pages: 186

Ref: PC5-bkch71-dr-clwa-sec.rw - £15.00
WALES - "The Illustrated History of Welsh Rugby" by JBG Thomas
A chronicle of Welsh rugby. Some great photographs accompany JBG's in depth commentary.

Inscribed "To Ray in friendship - JBG Cardiff 1980" also signed to the title page "JBG Thomas"

This book was published to coincide with the Welsh Rugby Union centenary year. Ray Williams was the WRU Centenary Officer, responsible for all official celebrations during the centenary year.

1st Edition: 1980
Pages: 256
SOLD
ATHLETICS AND OTHER SPORTS BOOKS
The following books from Ray's collection are from his time as a student at Loughborough University and his pre Welsh Rugby Union days. These books probably contained ideas that inspired Ray to formulate the squad system and training methods that were used to catapult the Welsh teams of the 1970s to dominate northern hemisphere rugby.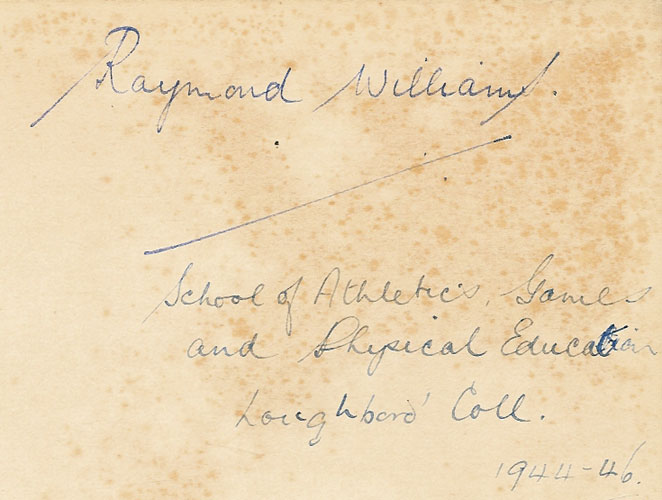 3 minutes 59.4 seconds was the time recorded when Roger Bannister became the first man to break the magic four minute mark for the mile. This is a first edition of Roger Bannister's autobiography, without a dust wrapper, "First Four Minutes" published in 1955 given to RW by a former coached athlete.

SOLD
"Track and Field Athletics" by George T Bresnahan and W W Tuttle, Ph.D.

2nd edition of an in depth athletics coaching book, a hard back without a dust wrapper, the first couple of pages look to be missing, the book is signed to the inside front cover "WA Batchelor, 1949" and has no dust wrapper.

2nd Edition, reprinted March

19

49
498 pages
Ref:

-

MC222-atbkch1949-bresnahan-clwa-sec.rw - £10.00
"Championship Technique in Track and Field" by Dean B Cromwell

A book for athletes, coaches and spectators. In depth athletics coaching book by the head track and field coach at the University of Southern California. the book is signed to the inside front cover "WA Batchelor, 1949" and has no dust wrapper.

reprinted in

19

49
333 pages
Ref:

-

MC221-atbkch1949-bresnahan-clwa-sec.rw - £10.00
"Modern Track and Field" by Kenneth Doherty

An authoritative book for athletes, coaches and fans. In depth athletics coaching book by the track coach of the University of Pennsylvania. The book is in good condition with a tear and small piece missing from the dust wrapper.

3rd edition

19

55
458 pages
Ref:

-

MC222-atbkch1955-doherty-clwa-sec.rw - £10.00
"The Theory of Gymnastics" by J Lindhard

Originally published in Danish under the title "Den Specielle Gymnastikteori". The book is signed to the first page "Raymond Williams" and has no dust wrapper.

2nd Edition:

19

39
359 pages
Ref:

-

MC222-gym-bkch1939-lindhard-clwa-sec.rw - £10.00
you can order items from this page by.......................

ON-LINE SHOPPING CART
TELEPHONE
ORDINARY POST
For more information about ordering with our on-line shopping cart.
For more information about ordering over the phone.
For more information about ordering by ordinary post.

Other methods of payment........

..........for more information

or email: sales@rugbyrelics.com