HOME - HOW TO ORDER - WORLD RUGBY MUSEUM HOME
QUICK LINKS - BADGES - BOOKS & PUBLICATIONS - CUFFLINKS - KEYRINGS - MEMORABILIA - PERSONAL PRESENTATION ITEMS - PROGRAMMES - TIES - MISC OTHER ITEMS
W.H. 'BILL' CLEMENT O.B.E., M.C., T.D., J.P
Llanelli, Wales & the British Lions, Welsh Rugby Union secretary 1956 - 1981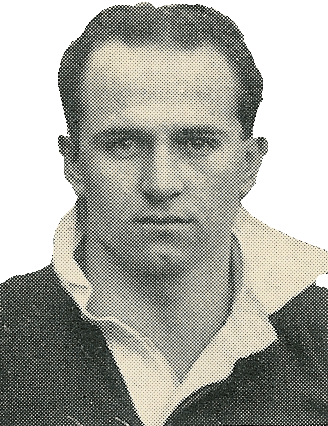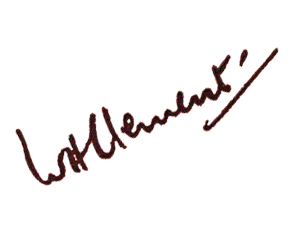 MEMORABILIA, TIES & PRESENTATION ITEMS
FROM THE BILL CLEMENT COLLECTION
QUICK LINKS - BADGES - BOOKS & PUBLICATIONS - CUFFLINKS - KEYRINGS - MEMORABILIA - PERSONAL PRESENTATION ITEMS - PROGRAMMES - TIES - MISC OTHER ITEMS
But what of the man? Bill Clement was born in Llanelli in 1915 during the years of the first World War, and was educated at the local county School . He was a fast and elusive three-quarter, before winning the first of six international caps for Wales against England in 1937, and touring South Africa with the 1938 British Lions.
The outbreak of the second World War saw him Commissioned into the 4th Battalion of the WELCH regiment, with whom he took part in the D-Day landings in June 1944.
One month later, Clement (Now major) was involved in hand to hand fighting near Caen in Northern France , in which all but two of the men in his leading platoon were either killed or wounded. The action became known as the ''battle of the bulge''. Though wounded himself Clement, with his men, continued to their objective before inflicting considerable damage to the enemy positions. For his outstanding qualities of leadership Clement was awarded the military cross.
Bill Clement was demobilised in 1946 and settled into post war life as an accountant with Brecon County Council.
It '' Twas Autumn and Sunshine arose on the way to the home of my fathers that welcomed me back''
The year 1956 saw him take up the post in which he became almost without parallel one of rugby's great administrators.
Under his stewardship Wales were to win nine Championships, three grand slams, and seven triple crowns, and he played a prominent part in the re-building of Cardiff Arms Park. more...............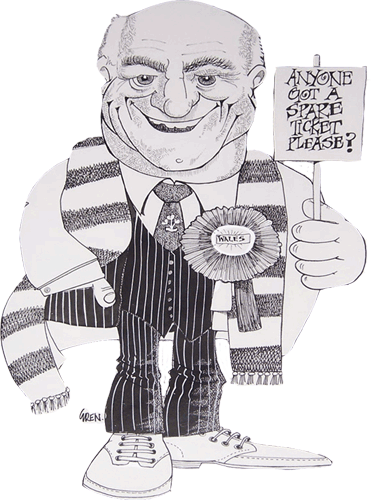 INTERNATIONAL TIES AS WORN BY PLAYERS & OFFICIALS
BARBARIANS - sold out
ENGLAND - sold out
JAPAN - sold out
WELSH ACADEMICALS
UNKNOWN OR UNSURE
CUFFLINKS & TIEPINS
KEYRINGS & MISC MEMORABILIA
PERSONAL PRESENTATION ITEMS
INTERNATIONAL PROGRAMMES
1991 RWC
1999 RWC
TOUR PROGRAMMES - sold out
CUP FINAL PROGRAMMES
MISC PROGRAMMES
MIDDLESEX SEVENS
you can order items from this page by.......................

ON-LINE SHOPPING CART
TELEPHONE
ORDINARY POST
For more information about ordering with our on-line shopping cart.
For more information about ordering over the phone.
For more information about ordering by ordinary post.

Other methods of payment........

..........for more information

or email: sales@rugbyrelics.com