LINKS

TO

PAGES

TEAMS

Barbarians Canada France Italy New Zealand USA

MEMORABILIA

Art Badges & PinsCollections

Phonecards Postcards - Vintage Prints Ties

AUTOGRAPHS

BOOKS

Annuals & Handbooks - Biographies - Coaching, Humour, Refereeing & Laws etc - Histories - Media Guides - Presentation Books - Tours - Welsh Biographies - Welsh Histories - Books on offer

PROGRAMMES

Argentina to Zimbabwe - on tour

SPECIAL PROGRAMMES

Big Match Specials & Celebration Matches

Varsity, Festivals, Regional, Services & Player Testimonials

CLUB, COUNTY & PROVINCIAL PROGRAMMES

TICKETS

Tickets Home - Australia - Barbarians - British Lions - England - France - Ireland - Italy - New Zealand - Rugby World Cup - Scotland - South Africa - Wales - Other Countries - Ticket Bundles

Age Group & Representative Internationals - Cup Finals & semis - Big match - misc celebration - varsity matches etc - Sevens Tournaments

Tour Matches - Australia - New Zealand - South Africa

Club match tickets - Season Tickets

PHOTOGRAPHS

MAGAZINES

Worldwide - Argentina to Zimbabwe

RUGBY LEAGUE

OTHER SPORTS

Golf

WELSH SPORT

OTHER COLLECTABLES

Self-Help & Life Science Books

MUSEUM

GENERAL INFO

About Us

OTHER

Ambididdlemous - Sport, Play and Recreation Consultancy

***
*****
2021 BRITISH & IRISH LIONS PROGRAMMES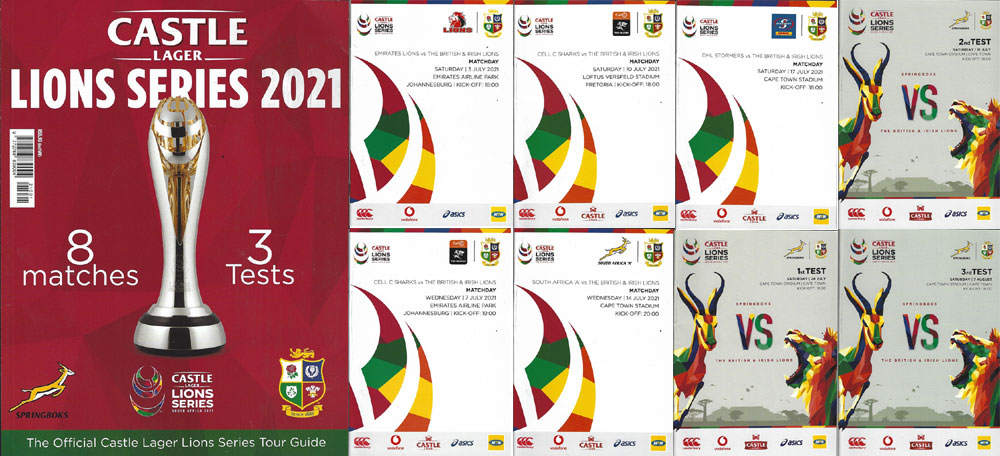 For more information please......
*****
| | |
| --- | --- |
| | 2019 RUGBY WORLD CUP - THE FINAL |
*****
RUGBY WORLD CUP PROGRAMMES 2015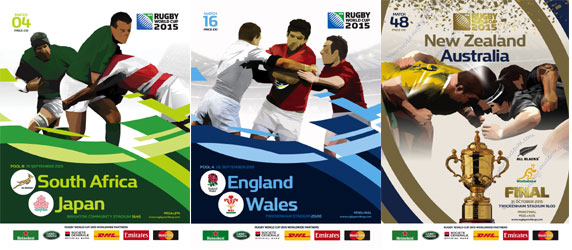 Please click on the link below to visit the RWC programme page
*****
COLLECTIONS OF HISTORICAL RUGBY MEMORABILIA
Lyn Jones - Neath, Llanelli, Treorchy Zebras & Wales, Neath & Ospreys coach. more.........
Rees Stephens - the first Welsman to score a try in the Five Nations more.........
Bill Clement - Llanelli, Wales & British Lions, WRU Secretary. more.........
HJC Brown - 1962 British Lions and Great Britian Olympian. more.......

Mike Slemen - Liverpool, England and British Lions legend. more..............

JBG Thomas - Rugby's most prolific journalist. more...........

to view all Historical Rugby Collections at Rugby Relics
*****
THIS MONTH'S FEATURED ITEMS

England Rugby - World Champions commemorative issue

British Lions 4th Test 1971 programme - this drawn match ensured the first series victory in NZ for the Lions more..............

Dai Richards of Rugby Relics explores and explains the origin of Rugby Union more...........
*****
Rugby Relics is the leading supplier of Rugby Union memorabilia worldwide. We sell all kinds of rugby collectables, dating from the game's origins at Rugby School to modern day memorabilia. We have something for everyone, whether it's that elusive piece of memorabilia you need to complete your collection, or a gift for the rugby fan in your family. We also have a selection of other sporting memorabilia. Whatever your interests, please take a look through our pages. You'll be amazed at the great items on offer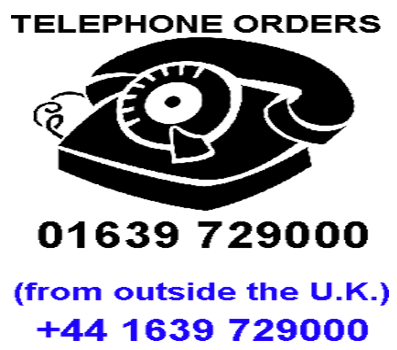 IRELAND 2009 GRAND SLAM PROGRAMMES
*****
Search the website with Google
*****
RECEIVE OUR WEEKLY NEWSLETTER
WEEKLY NEWSLETTER - This will contain information and links to the updated pages on the website. We will send this newsletter out as soon as the website is updated. To subscribe to our weekly newsletter please email us with 'weekly' in the subject line. sales@rugbyrelics.com
*****
GIVE A RUGBY RELICS GIFT VOUCHER .........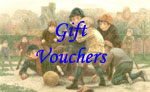 Rugby Relics Ltd,
66 Brynhyfryd,
Glynneath,
Neath,
SA11 5BA,
WALES,
UNITED KINGDOM
Tel (+44) 01639 729000
Email: info@rugbyrelics.com
*****
Rugby Relics is..............................

..............................the World's leading Rugby Magazine
MOST
POPULAR
PAGES
AND
NAVIGATION
PAGES